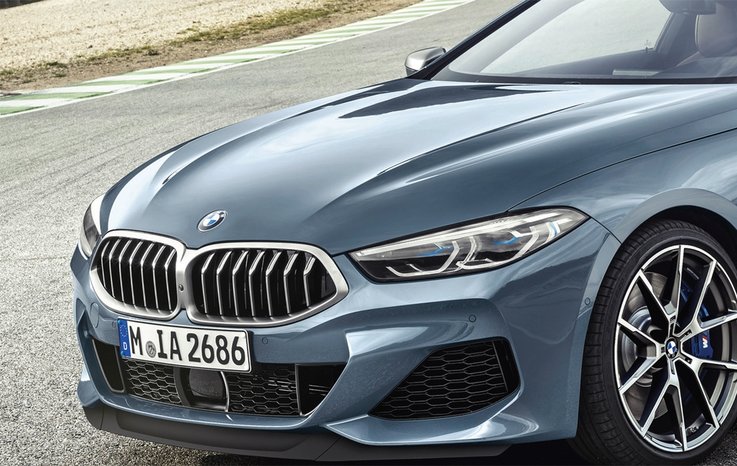 Big Coupe, which is BMW's new 8 SERIES sounds quite ambitious interior design as well as technologies and also the driving characteristics.
Some cars and she wouldn't let herself forget and never placed firmly in our memory designs. Just the BMW 8 series, as in the first 8 Series 850i was introduced in 1989 with the name of. The first 8 Series, clamshell headlights, the distinctive design of the period with a model of the V12 engine and was showing the finger. The location of the car in 1999, who retired in 2003, the 6 Series had taken.
Concorso D'eleganza Villa d'Este in 2017 with the concept of the organization heralded the return of 8-series production no longer we are dealing with. New BMW kidney Medical, Group and the stop LED headlights, air intakes and air flow with the channel offering a dynamic view, the model is also BMW's design represents the new direction of travel. Optionally, a range extending to 600 meters, offering laser lights, this model is the length of 4843 mm, height 1341 mm and the wheelbase of 2822 mm. 8 SERIES, 15 cm long and 4 cm wider than I8 from a car.The interior, ConnectedDrive technology with a seamless cloud-update system.
New 8 series, 8-speed automatic transmission with xDrive 4×4 transfer system while serving in this car you have the option of two different engines. 4.4-liter turbocharged V8 engine produces 530 HP and 750 Nm of torque gasoline Double in volume. The maximum speed of 250 km/h (xDrive confined in m850i, 0-100 km/h in just 3.7 seconds while performing an average fuel consumption of 10.5-11.0 which l/100 km varies between.
The other option 840d driver who served in the coupe 3,0 lt Inline 6-cylinder diesel engine produces 320 HP and 680 Nm of torque. 840d xDrive Coupe 3.0-litre diesel engine 0-100 km/h in 4.9 seconds while it completes the maximum speed of 250 km/h. New 8 skid system and active stabilizers as standard with adaptive m suspension double wishbone at the front axle of the series, if it's rear suspension system is equipped with a sleeve 5. The electronically controlled differential is locked, the rear axle of m850i.New road slated for the month of November, the 8-SERIES design, with luxury and technology 850i will be the heir to legend.